Use Your Tax Refund to Buy a Car in San Antonio, TX
Each and every year, tax season comes around and you receive that exciting envelope which contains your tax return! Oftentimes this is a needed bonus, something you can set aside for a rainy day or use to pay off bills in advance. At World Car Mazda North, we want to tell you about how beneficial it could be to use your tax refund to help you purchase a vehicle.
Planning
We have a number of great features on our website that will help you plan out how you'll buy your next vehicle. The centerpiece is our Payment Calculator, which can assess your purchasing power in just a few easy steps. If you're willing to participate in an experiment, we'd suggest taking a look at what your buying power is before and after adding the amount from your tax refund to your down payment. You'll see the number skyrocket! This will help expand the range of vehicles you might be able purchase. Or, it could help you reduce the interest you have to pay by shortening the duration of the loan you'll need. Whatever the case, you'll be happy that you put your refund towards such a good cause.
Inventory
After getting a better sense of your buying power, you can commit to your vehicle search in earnest. It's simple to browse through both our new and pre-owned vehicles using our websites search functionality. We'd recommend starting off with all of our vehicles in your search results before narrowing down what is displayed through the use of our search filters. You can adjust based upon the price, fuel type, drivetrain, and fuel economy, or based upon make, model, and model year if you have certain vehicles in mind already. Once you just have a handful of superb vehicles being displayed, we'd recommend choosing your favorites and coming to the dealership for a fun afternoon of test drives.
Financing
After spending some time getting to know each of the contenders, we're sure you'll figure out which option is right for you. Then, it'll be time to chat with the team in our Finance Department. We'll assist you in making the most out of your tax return, specifically by trying to minimalize your interest rate as well as total interest paid. Hopefully, you'll save quite a bit of money in the long run. If you'd like to complete some of the paperwork before actually visiting us in person, you can get pre-approved and fill out an entire Finance Application all from your home.
Make the most out of this time of year and use your tax refund to buy a car in San Antonio, TX! To get the ball rolling, all you have to do is contact us at World Car Mazda North and we'll begin to help you on your path towards a new vehicle.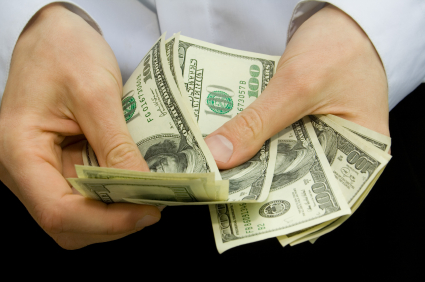 Sales - North Hours
210-907-8103
| | |
| --- | --- |
| Monday | 9:00 am - 9:00 pm |
| Tuesday | 9:00 am - 9:00 pm |
| Wednesday | 9:00 am - 9:00 pm |
| Thursday | 9:00 am - 9:00 pm |
| Friday | 9:00 am - 9:00 pm |
| Saturday | 9:00 am - 9:00 pm |
| Sunday | Closed |
Testimonials
GOOGLE
6-2-2020
GOOGLE
5-27-2020
car shopping on line due to corvid-19
CARS
5-23-2020
GOOGLE
5-23-2020
GOOGLE
5-22-2020
The BEST place to service your vehicle.
CARS
3-5-2020
GOOGLE
2-1-2020
GOOGLE
1-29-2020
GOOGLE
1-28-2020
GOOGLE
1-19-2020
GOOGLE
1-19-2020
GOOGLE
1-18-2020
GOOGLE
1-12-2020
GOOGLE
1-12-2020
GOOGLE
1-5-2020
GOOGLE
1-3-2020
GOOGLE
11-29-2019
GOOGLE
11-23-2019
GOOGLE
11-18-2019
GOOGLE
11-8-2019
Kia Sportage windshield washer resevoir repair
CARS
10-28-2019
GOOGLE
10-17-2019
GOOGLE
9-21-2019
GOOGLE
9-12-2019
GOOGLE
9-3-2019
Read More